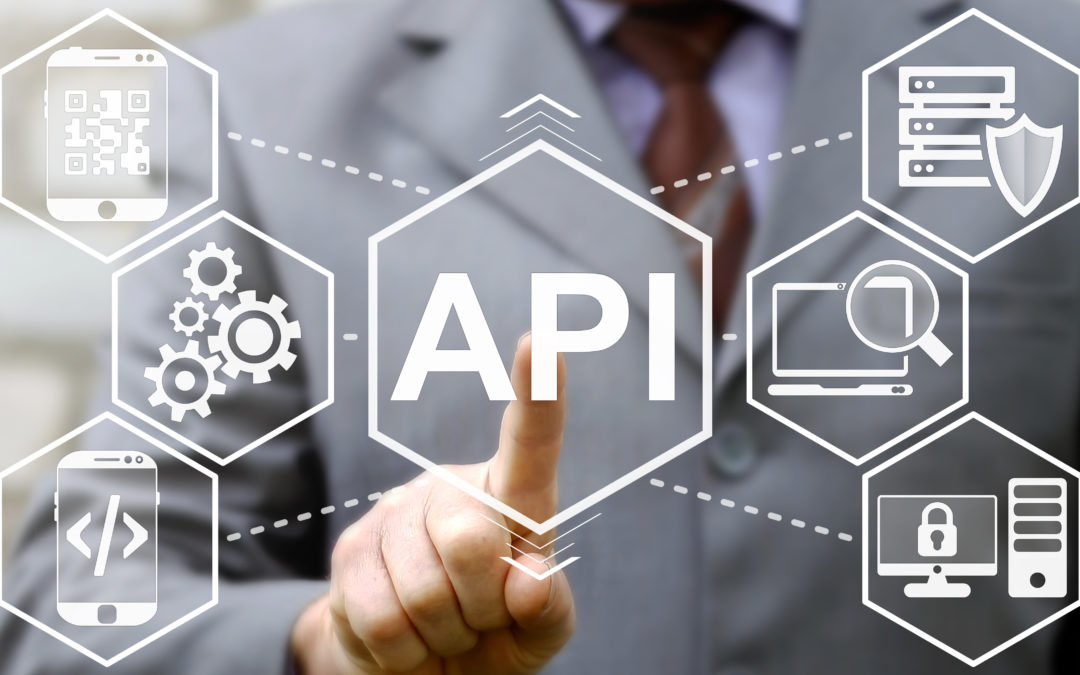 APIs, or application programming interfaces, are like the veins of the internet because they keep the data flowing through all of its networks. Still, the value they bring to businesses makes them such an important part of growth and keeps the blood pumping.
Many APIs have also progressed to the point where they are now necessary for the majority of product development life cycles and the development of new microservices.
The application programming interface (API) industry is constantly evolving to satisfy the ever-changing requirements of new market needs for innovation. Application programming interfaces (APIs) have become a major investment area because most of a customer's first interactions with a company will happen digitally. This is because many industries are using digital transformation.
Let's have a look at the top 10 financial APIs in 2023 that you must try.
1. EOD Historical Data
At EODHD Financial APIs (EOD Historical Data), you can find market data downloads in their best form, making it the best financial API in 2023. They give you information about the past that goes back more than 30 years and the basics that go back more than 20 years.
EODHD APIs cover over 70 stock exchanges, and markets for cryptocurrencies. bonds, ETFs, and mutual funds are other types of investments that can be made. So that its users don't get too confused, EODHD APIs make sure that the documentation for its APIs is well-structured and easy to understand.
Every API they offer comes with an article that explains how it can be used and gives examples from the real world. EODHD APIs has a great knowledge base concentrated in the Financial Academy and logically organized documentation that explains how to use the API.
They compare the information from many different sources, test it to ensure it is correct, and then give you only the most accurate results. If something goes wrong, you can get fast help through chat and email whenever you need it.
Here are the Data Distribution Capabilities provided by EODHD APIs.
Below is the amazing package provided by the EODHD APIs.
The All-In-One package is available for just $79.99/month.
EOD Historical Data — All world is available for $19.99
EOD+Intraday — All World Extended is available for $29.99
Fundamentals Data Feed is available for $49.99.
2. Twelve Data
The Twelve Data API gives developers access to financial data to work in global markets. Get instant access to Data on stocks, cryptocurrencies, forex, ETFs, and other financial instruments, both in real-time and from the past.
Twelve Data is the company in the market for financial data that is growing the fastest. It is easy to get current and historical information about stocks here.
Some solutions and tools let customers stop worrying about where the data comes from and focus on building their products instead. Data is available to everyone and can be changed to fit any need.
Twelve Data provides the Google sheet add-on which can be found here.
The Twelve Data's APIs and datasets range from $79 to $999 per month.
3. Alpha Vantage
Alpha Vantage is a leading provider of historical and real-time stock APIs, forex, cryptocurrency, ETF, and more than 50 technical indicators. It is a business that is focused on products and technology.
It has received funding from Y Combinator, and its main goal is to make users' access to Data more equal. Alpha Vantage guarantees that the API will be easy and smooth to integrate.
If you find it easier to access data through spreadsheets, you'll also get official add-ons that you can use with Google Sheets and Excel. You can also choose to get the information in JSON format. Use the real and raw data that Alpha Vantage gives you to start immediately and make your financial products.
The Premium API key is available from $49.99/ month(75 API requests per minute) to $249.99/month (1200 API requests per minute). The amount depends on the number of API requests per minute.
4. IEX Cloud API
Since it is so easy to get and use reliable market data, the IEX Cloud API is often thought of as one of the best stock market APIs for building and scaling financial services and products. It provides information that has been well-researched and evaluated, such as fundamentals, cryptocurrency, international stocks, mutual funds, and more.
IEX Cloud's pricing plan is flexible and easy to change, you'll only pay for the features you use. There is no minimum amount of time you have to commit to, and you don't have to pay a lot of money upfront. Don't start from scratch with a new way of doing things. Instead, add the application programming interface (API) to the tools you're already using.
Launch, Grow, and Scale are the three plans available. Each comes with a starting monthly charge and offers a usage-based payment system. You are charged your plan's monthly rate as a minimum when you receive a bill at the end of each month for the credits you used. Launch credits cost $2.50 each, Grow credits cost $2.65 each, and Scale credits cost $3.75 each.
5. Intrinio
Investors can also use the Intrinio financial data API, which gives them access to a lot of historical data that goes back fifty years. This information can be used to decide how to invest. Even so, they have a lot of data from the past and some from the last five years. This option also lets you sign up for subscriptions to real-time financial data, which you can use to keep track of current trends and prices.
Intrinio is not only a stock ticker but also an application programming interface (API) that lets you use multiple tools to view your data in charts and graphs that even new investors can understand.
Intrinio lists all the plans on the product pages and their pricing page. Each product has three price tiers: bronze plan ($150/month), silver ($800/month), and gold plan($1600/month).
6. Xignite
If you don't care about cost and want to send as many API calls as possible to the data provider, then Xignite is definitely where you should be looking. Even though they have one of the largest collections of data packages, they don't have an API limit. They are proud that their technology infrastructure is one of the best in the business.
They use a "data as a service" model, which lets you get their information from the AWS cloud. They are another company that puts a lot of value on human interaction. Their sales team does everything possible to ensure customers feel supported and cared for.
Each type of data has a different price in Xignite. Xignite has not disclosed the costs associated with its data services. To get the most current pricing, get in touch with Xignite.
7. Polygon.io
Polygon.io is an application programming interface (API) for real-time stock data. It gets its stock data from the New York Stock Exchange. Using the Polygon.io platform, you can find out information about all the stocks traded on the NYSE during the day.
The Application Programming Interface (API) offered by Polygon.io is simple to work with and does not call for registration or authentication. All you have to do to get instant stock data from Polygon.io is request their API, and the data will be sent to you in JSON format. The process is also straightforward.
Their API pricing varies from $29/month to $199/month with different features in them.
8. Tradier
Tradier is one of the best stock APIs because it sends a lot of data quickly and offers a lot of information. This application programming interface (API) will send your data in a stream so you can always get it quickly and easily.
This particular application programming interface (API) option lets you sign up for free, and you don't have to pay for an account before you can get any data. This lowers the amount of money you have to spend immediately, even though you can choose to pay for some customization options for your data access.
You can open a Standard account, which has fees of $0.35 per contract if you are a less active trader. Access to the mobile app and web platform is provided by this plan. The $10 monthly Pro package will likely be preferred by more active traders.
9. Marketstack
Marketstack is an application programming interface (API) for developers and financial organizations. It does this by getting information from 70 stock markets around the world. It looks at a wide range of patterns and gives data from the end of the day, during the day, and from the past.
Marketstack's documentation is easy to use because it is clear and to the point, but it still has all the necessary information. Due to this, it is much easier to get around, and all the information you might need at any given time is easy to find.
The documentation for Marketstack is kept to a minimum and easy to understand, making it easier for people who have never used it before.
The basic plan is available for $9.99/month whereas the business level is available for $149.99/month. There is another professional level which is available at $49.99/month.
10. Barchart OnDemand
With Barchart OnDemand, you can add more stock market information to your products. It gives you flexible APIs that run in the cloud and can be used to make your software, products, and processes better. Users of a platform called Barchart can interact with charts showing historical and current market data.
Adding data to a website is easy, and the information you learn could change the way you do business now. Also, it is easy to make programs and tools that are interactive. The cloud's ability to grow with your needs lets you speed up your processes.
Barchart OnDemand provides the Microsoft Excel Integration which can be found here.
Barchart Pricing
A subscription to the complete data feed costs just $49 per month. Costs associated with currency exchange are in addition.
Conclusion
Using stock APIs makes it easy, straightforward, and predictable to get market data. But it would be best if you also made sure that the information you get at the right time is correct and up-to-date.
Application programming interfaces (APIs), which were talked about earlier, can help you meet this need and shape your financial products in the way you want. Since each API has its advantages and disadvantages, it is important to choose the one that can meet your needs.
If you need information about the past and the present, EODHD Financial APIs (EOD Historical Data) is a great choice. Use it once and you will know why it is among the top financial API in 2023.